If you are looking for Weed Control, Premier Pest offiers fantastic weed control services in Fountain Pest.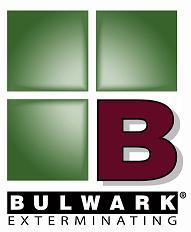 Phoenix Weed Control Service
If you are looking for Phoenix Weed Control please go Here to start your service with Bulwark Exterminating.
Bulwark Exterminating provides the very best pest control service in the industry. Their pest control service in Phoneix is highly-recommended and comes with a 100% money-back guarantee.
---
Bulwark Exterminating


excellent quality...

"Jason came to my house because I was having some issues with beetles in the backyard. They seemed to have hatched and swarmed overnight. Anyway, he took the time to explain everything about the bug to me, and everything about the spray he'd be using to stop the bugs from coming back. After he sprayed, I was outside talking to him about the next service, and two of my neighbors came out of their houses to talk to him about their bug problems because he sounded so knowledgeable! Turns out he has a Masters' in Entomology. Needless to say, I signed up for the bi-monthly service because I was so happy with the work Jason did! I would highly recommend both Jason and this company!"

---

Rating:

5

of 5

Leah B.